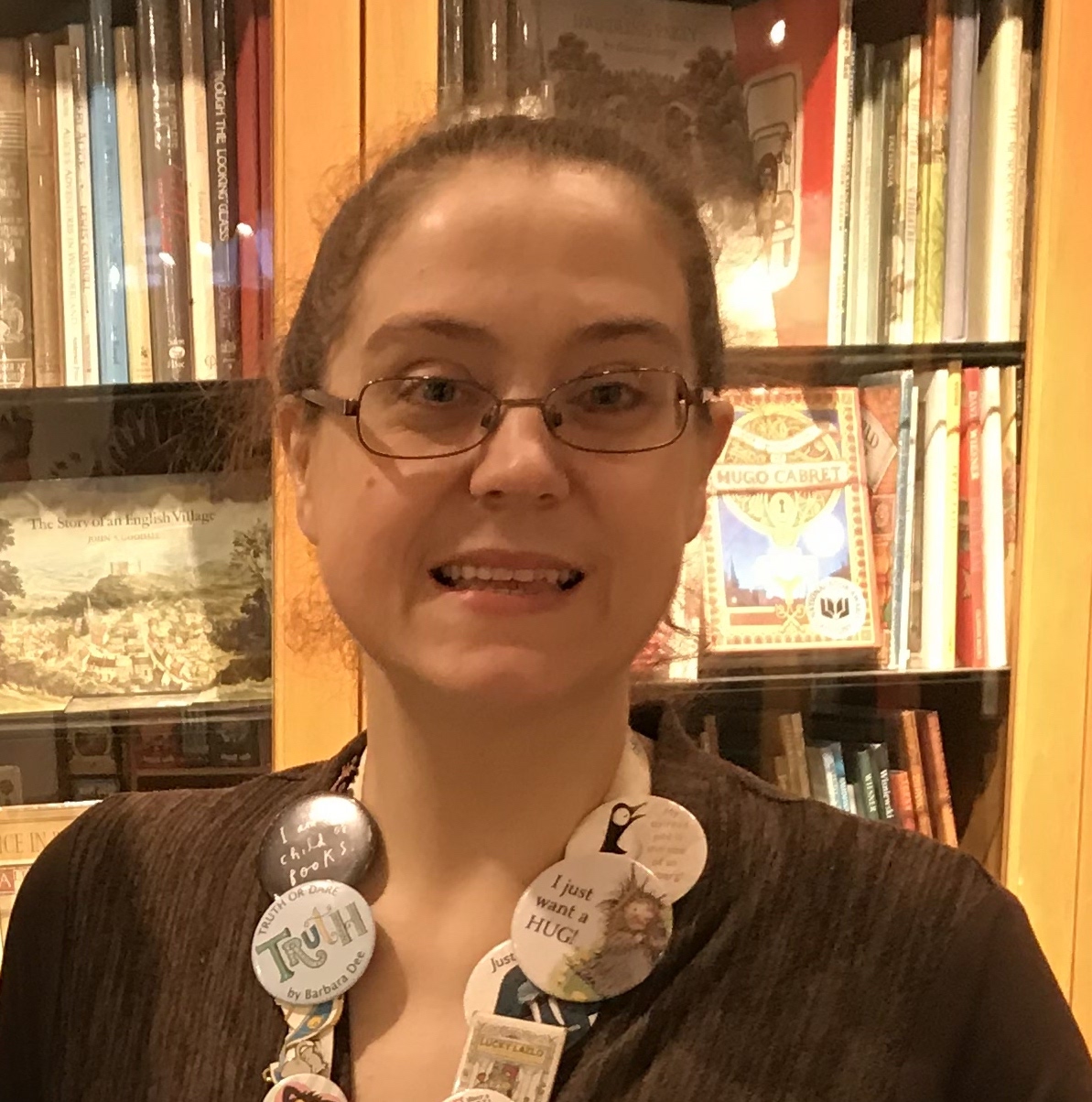 We're very pleased to welcome Abigail (LibraryThing AbigailAdams26, Litsy AbigailAdams26) to the team, as our new Project Specialist for LibraryThing.com.
Abigail is taking over from Meg, and will be writing State of the Thing, running the official social media accounts on Facebook and Twitter, coordinating the Early Reviewers program, and helping to answer member queries. If it's writing or editing-related, she will be involved.
Her arrival leaves us with an abundance of Abigails, as she joins LibraryThing's very first employee, Abby Blachly. We shall henceforth always call Abby "Abby" and Abigail "Abigail"!
Say hello on her LibraryThing profile or on the Welcome Abigail Talk topic.
About Abigail
Abigail was born in Cleveland, but grew up in New York, just north of the city. She received a B.A. in Classics from Oberlin College, and a MPhil in Children's Literature from Trinity College Dublin. She has worked in the book business since the age of sixteen, when she got her first job at a local Waldenbooks, and has since worked at six other bookstores, in four cities on two continents. At her most recent bookstore, she had the pleasure of meeting some of her favorite children's book creators.
Abigail currently lives in central New Jersey, with her mother and four somnolent cats answering (sometimes) to Chloe, Emmie, Orion, and Tigger. She has a passion for history (ancient and modern), languages, world music, and children's literature, and is currently engaged in a project to visit all of her new home state's Revolutionary War sites.
Favorite Authors: L.M. Montgomery, Robin McKinley, Diana Wynne Jones, Zilpha Keatley Snyder, Georgette Heyer
LibraryThing Member: AbigailAdams26
Litsy Member: AbigailAdams26
Labels: employees