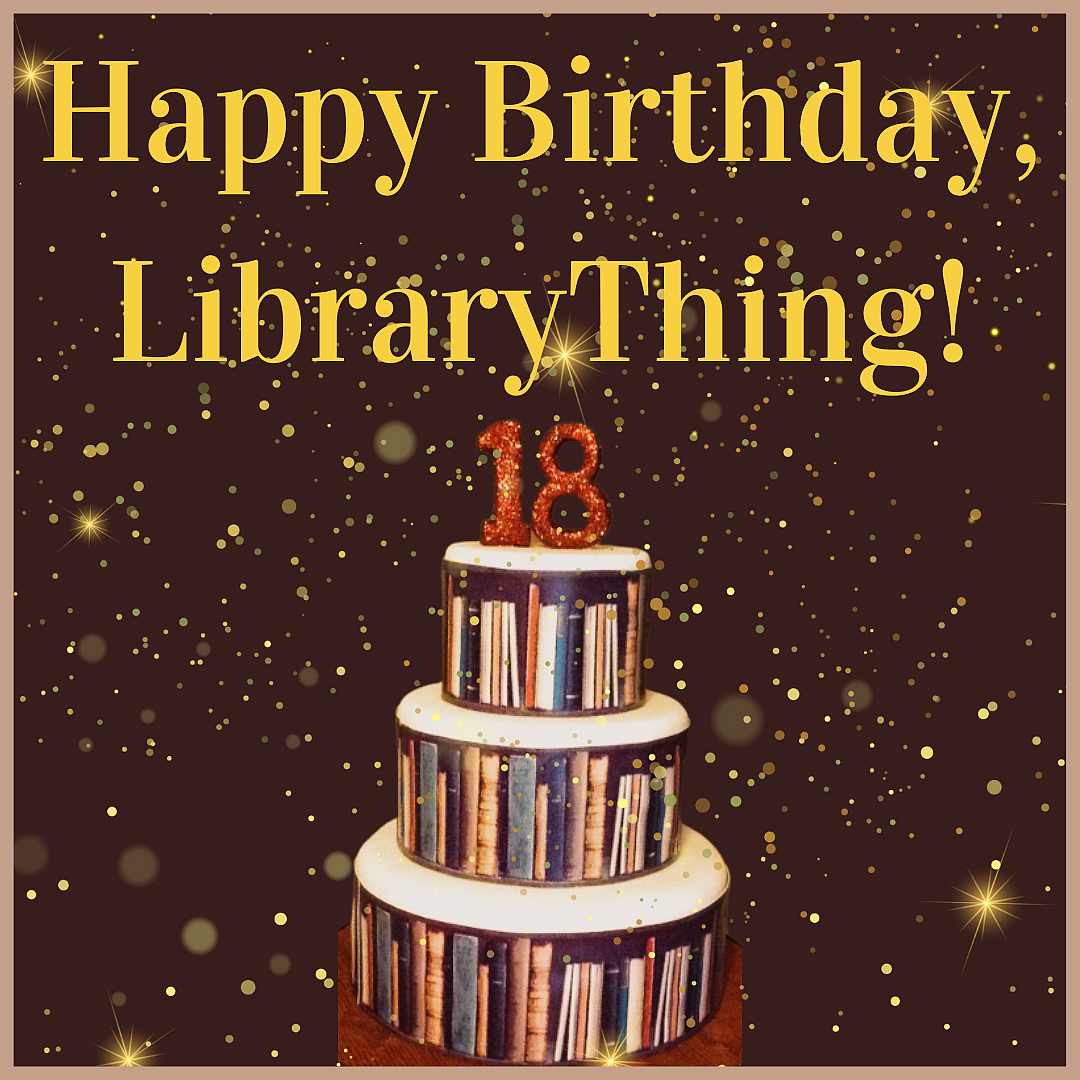 It's LibraryThing's 18th Birthday! We're kicking off the celebration with a sale on everything in the LibraryThing Store through the month of September, and we're hosting a special Birthday Treasure Hunt!
Sale. Enjoy major discounts on everything in the LibraryThing Store including CueCat scanners and barcode labels for the classroom, laptop stickers, gorgeous LibraryThing and TinyCat enamel pins, and more!
The sale opens today, August 29, on LibraryThing's birthday, and runs through the month of September.
Treasure Hunt. We've scattered a mint of birthday candles around the site, and it's up to you to try and find them all.
Decipher the clues and visit the corresponding LibraryThing pages to find a birthday candle. Each clue points to a specific page on the LibraryThing site. Remember, they are not necessarily work pages!
If there's a birthday candle on a page, you'll see a banner at the top of the page.
You have just two weeks to find all the birthday candles (until 11:59pm EDT, Tuesday September 12th).
Come brag about your mint of birthday candles (and get hints) on Talk.
Win prizes:
Any member who finds at least two birthday candles will be
awarded a birthday cake badge. Badge ().
Members who find all 12 birthday candles will be entered into a drawing for one of five LibraryThing (or TinyCat) coaster sets and stickers. We'll announce winners at the end of the hunt.