It's National Library Week in the USA! To celebrate, LibraryThing staff chose our favorite libraries to share with you. The theme this year for National Library Week is "Find Your Place At the Library," as all of us have done so in our lives. Our list encompasses specific public library branches to our first college circulation assistant jobs—all the way to the reading room in Library of Congress!
Did you know you can add your favorite libraries to your LibraryThing profile through LibraryThing Local? Just log in, search for your library, and you can add it to your favorites list, mark yourself as having visited, or check-in.
Happy National Library Week!
The Library of Congress – Washington, DC
I love research libraries and lived in them for much of my teens and twenties. When I was at Georgetown this meant the LC, arguably the greatest research library in the world. I owe so much of how I think and who I am to that glorious reading room, and to the efficient staff who deposited pile after pile of books on my table.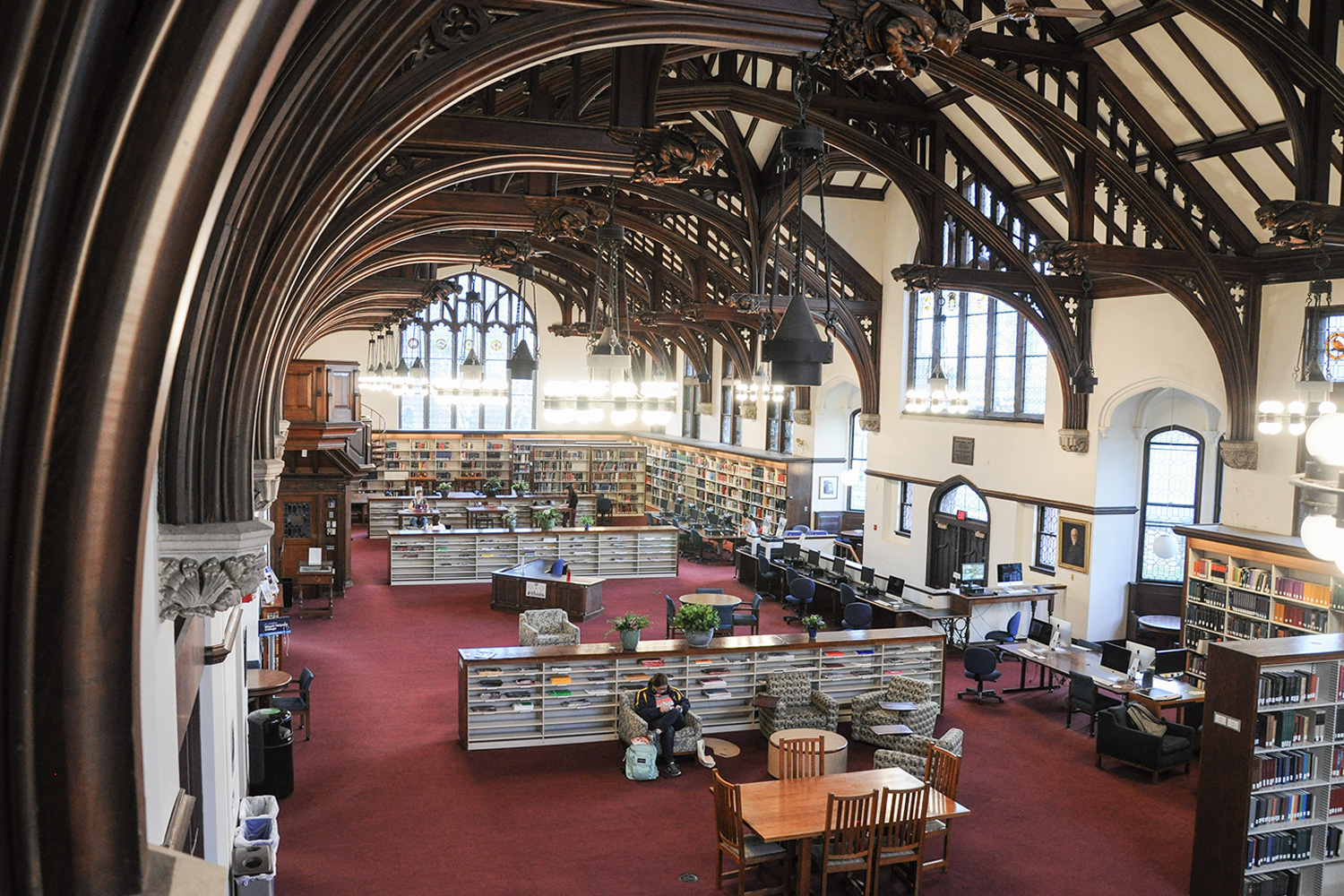 Mount Holyoke College Library – South Hadley, MA
This library, with its impressive reading room, is one of the reasons I ended up going to library school. I wrote my undergrad thesis in my carrel in the stacks, worked in the archives, and generally lived there for 4 years.
Honorable mention: Cambridge Public Library
St. Louis County Library – Grant's View Branch – St. Louis, MO
This newly-renovated branch of the SLCL system opened just in time for my kids' introduction to public libraries. We have visited nearly every weekend since my son could walk (he's now 5), and we can't wait to get back after quarantine.
Honorable mention: Austin Public Library – Central Library
The Salt Lake City – Central Library – Salt Lake City, UT
Beautiful architecture with a soaring atrium greets you as you enter the building. Being in the lively downtown area of SLC, the lower section of the atrium is home to commercial entities like coffee shops and hairdressers, much like a mall. But the children's area is the place where I spent most of my time. It is a world of wonder with creative reading areas like the treehouse room that lets kids climb and get away to find their own private nook to read and colorful, open-air concept for the main shelf areas. It's a place where kids feel at home and aren't intimidated by the idea of a stodgy, quiet library experience.
Enoch Pratt Free Library – Central Branch – Baltimore, MD
I spent many an hour in the Children's Section in elementary school and I can still conjure up the distinct smell of the place.
Mechanics' Hall Library – Portland, ME
I had the pleasure of visiting this gorgeous little library while meeting with Librarian Pat to help set up their LibraryThing catalog. One of the few remaining membership libraries still lending, it lives in the historic Mechanics' Hall, with over 30k volumes of arts/trades works but also a sizable fiction section.
Josten Performing Arts Library of Smith College – Northampton, MA
This was my college library job, and I have extremely fond memories of the muted squashy purple carpet of it all, as well as learning to shelf-read ca. 19th-century orchestral scores in Cutter, a former Dewey Decimal System competitor that is still extant at a few libraries and the base for the LoC system.
Honorable Mention: Skidompha Public Library
Biblioteca Pública de Évora – Largo Conde de Vila Flor, Portugal
Founded in 1805, it's in a beautiful building with a huge collection.