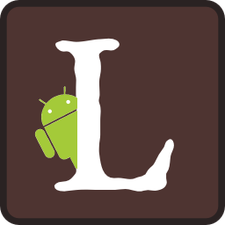 UPDATE: LT staffer Loranne did some speed cataloging to put the app through its paces. Check out the video!
Meet the official LibraryThing Android App!
What does it do? The LibraryThing Android app mirrors our iPhone/iOS app. Among other things, you can:
Browse and search your library overall and by collection.
Add books, CDs, and DVDs by scanning barcodes. The barcode scanning is SUPER FAST!
Add items by searching by title, author, ISBN, etc.
Browse and upload covers, using your Android's camera.
Do minor editing, such as adding books to collections and rating them. Major editing is done by a link to LibraryThing.com.
Free accounts. We're giving away lifetime memberships to anyone who uses the app. Register for a new account using the LibraryThing App, or sign into the app with an existing account, and you'll be automatically upgraded.
Check out the app at https://play.google.com/store/apps/details?id=com.librarything.librarything&hl=en
Come tell us what you think, and join the discussion on Talk. Need help? Check out our App Help Page.
Our Android app has been a long time coming, and we're pretty happy with it! Many thanks to our members who helped us fine tune things with the pre-release alpha version.
Frequently Asked Questions
What devices are supported?
Android devices running 4.0.3 (Ice Cream Sandwich – circa October 2011) or later.
Does it work on wifi? Offline?
Wifi, you bet. Offline, no. This is a much-requested feature, but not likely to come any time soon.
Is there an [other-OS] version of the app?
The iPhone/iOS app is available here. We do not plan to make apps for other systems.
Can I use it on my tablet?
It's designed for a phone, but will work on your Android tablet, too. NB: some tablet cameras don't have a built in flash, so you'll want to make sure you're scanning barcodes in a well-lit room.
Will you add this feature?
The app will never do everything, but future versions will do more. Your feedback is welcome on this Talk topic.
Problems with the app?
Post any issues you run into on the bug report.
Labels: app, new features