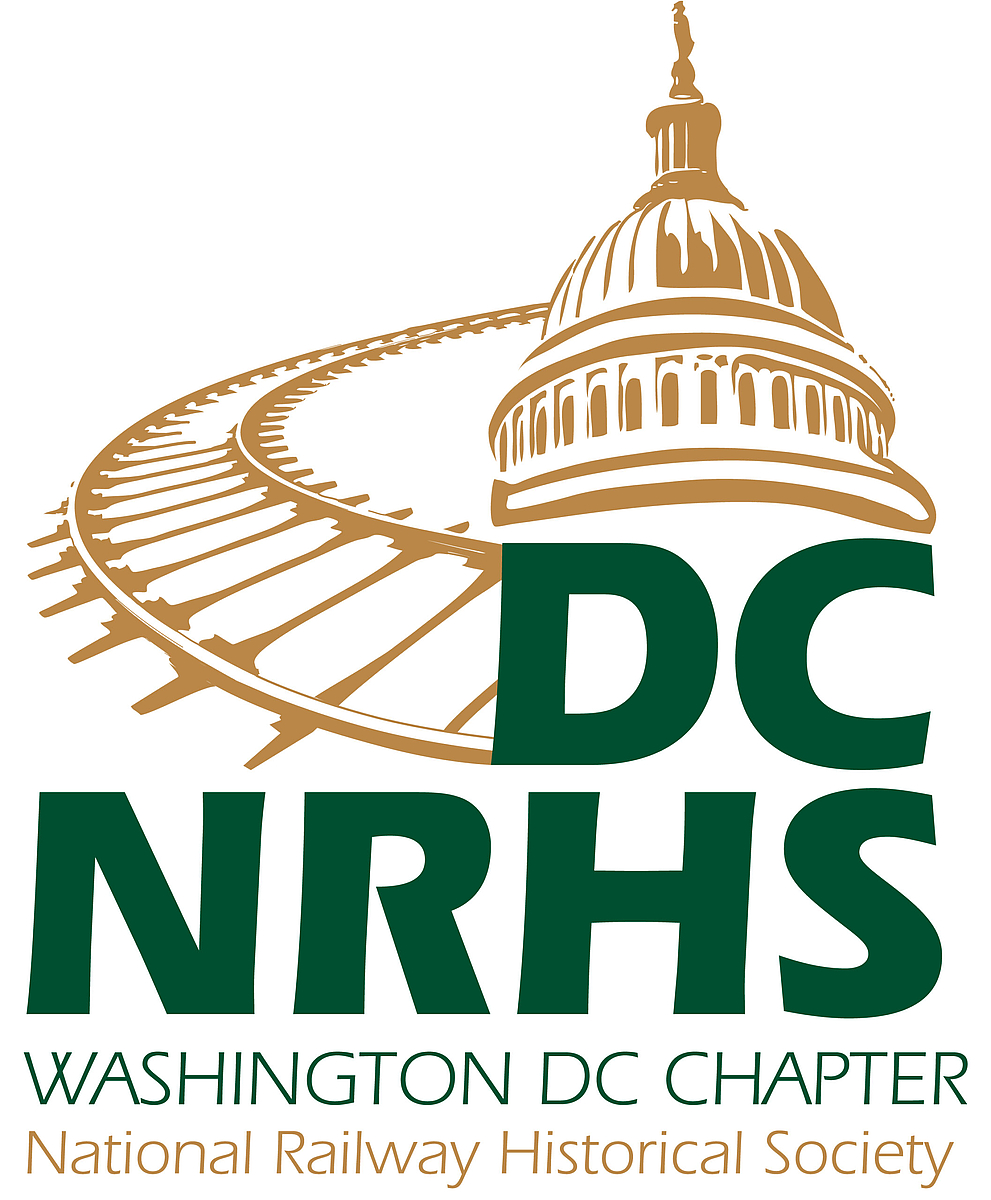 Railfans, rejoice: October's Library of the Month features the Washington, D.C. Chapter of the National Railway Historical Society. I thoroughly enjoyed learning more about their work from Volunteer Librarian Ralph R. Bitzer. Thanks to Ralph for fielding my questions this month:
Who are you, and what is your mission—your "raison d'être"?
We are the Washington, DC Chapter of the National Railway Historical Society, Inc. Our chapter was founded in 1944. We currently are one of the largest chapters in the Society. The chapter is a volunteer not-for-profit 501(c)(3) organization. The Martin F. O'Rourke library was opened to the public on September 22, 2007. The library is named in memory of longtime member and former Chapter President Martin F. O'Rourke. The library is located in the base of the former Pennsylvania Railroad Bowie Tower (pictured below), which is now part of the Bowie Railroad Museum complex including the tower, a freight station, passenger shelter, railroad caboose and visitor center. The museum complex is located in the historic district of Bowie, MD adjacent to the Washington DC-New York Amtrak rail corridor (formerly Pennsylvania Railroad).
Our mission is to provide information about railroading both from historical and current perspectives. Our emphasis is on railroads originating from the eastern United States. However, with over 1200 volumes on railroading and many hundreds of railroading magazines we cover the railroad industry from many regions and perspectives both in the U.S and many foreign countries. We also have a selection of books for children to learn about and enjoy railroading.
Tell us some other interesting things about how your library supports the community.
The library is open to the public through the City of Bowie Museum group and can be accessed Friday, Saturday and Sunday from 12:00pm to 4:00pm. We are a research library only and do not have a book lending program. However, we have many members in our organization who can help with research on railroad topics.
We have open houses to our library several times a year for the public. One of the major events we have been doing for many years with the City of Bowie Museum group is Trainspotting Day on the Sunday in November after Thanksgiving. This is the busiest train operation day in the year on the AMTRAK Washington DC-New York City rail corridor. There are many areas around the museum complex where visitors can watch trains and then learn more about them in the library and museum exhibits.
We also participate in the Old Bowie Community Festival. The library is open and staffed by our volunteers. We have book sales to the public to enable learning about railroads and to help raise money for library projects.
What are some of your favorite items in your collection?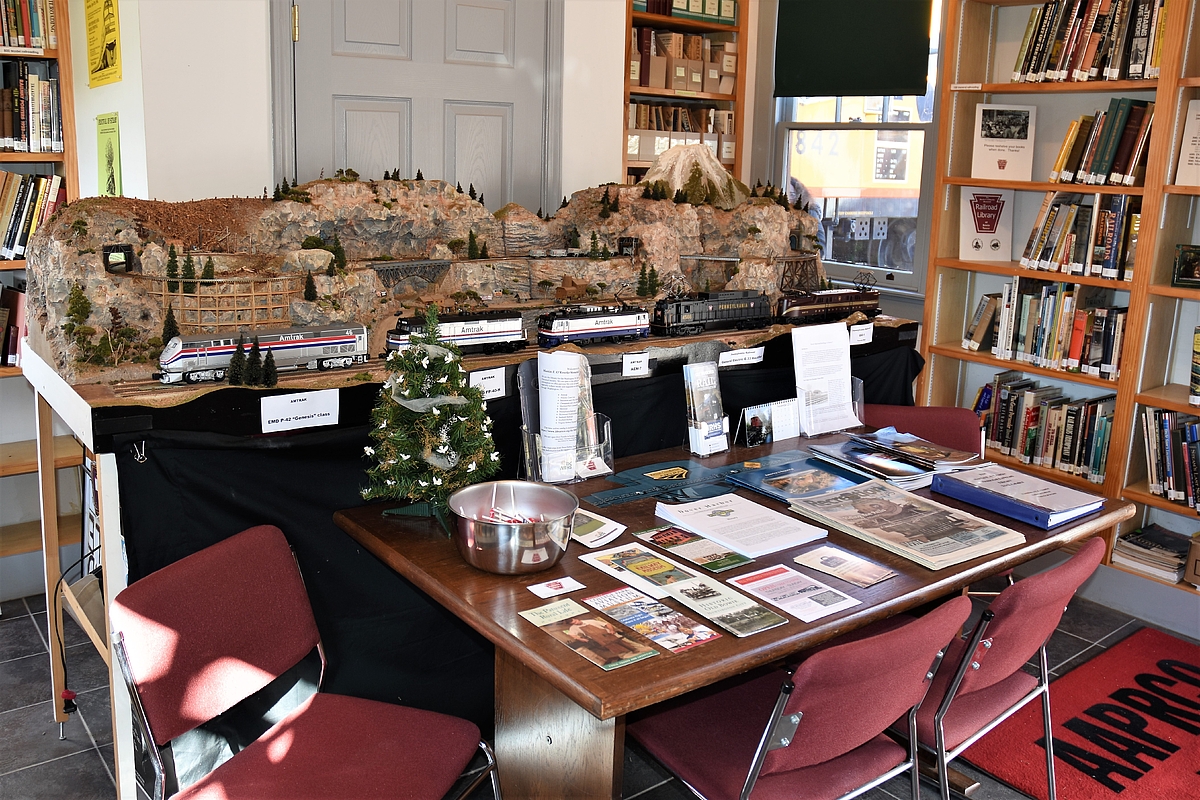 We have an extensive collection of Baltimore & Ohio Railroad employee magazines which give a very good perspective on railroading from the early 1900's through the 1950's, what railroad life was like for employees over a period of many years, and how things have changed.Extensive and in-depth histories on both the Pennsylvania Railroad and the Baltimore & Ohio Railroad. These were two of the primary railroads in Washington DC and Maryland.
What's a particular challenge your library experiences?
Space limitations. Expansion is difficult because of the amount of room space in the lower section of the tower in our present location. We must limit books that can be added to the permanent collection. We are storing books for possible future inclusion offsite in some of the chapter's railroad equipment. These are not accessible to the public.
What's your favorite thing about TinyCat, and what's something you'd love to see implemented/developed?
Overall, we find the program easy to use and provide information in a logical and usable reporting system. We would like better instructions for creating Excel or CSV worksheets from data files.
Thanks so much for the feedback. You can export your library catalog in various formats from LibraryThing's More > Import/Export page (including Excel and .tsv format), but I can certainly help guide you with additional formatting you might want.
Want to learn more about DCNRHS?
Visit their website at https://dcnrhs.org/, follow them on YouTube and Facebook, and explore their full TinyCat collection here.
---
To read up on TinyCat's previous Libraries of the Month, visit the TinyCat Post archive here.
Want to be considered for TinyCat's Library of the Month? Send us a Tweet @TinyCat_lib or email Kristi at kristi@librarything.com.
Labels: libraries, Library of the Month, TinyCat