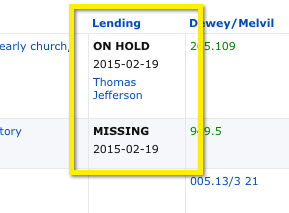 We've just released a major new feature: lending tracking, or, as libraries call it, "circulation."
Why are we doing this?
Regular members have long called for a simple way to track lending. But the strongest calls have come from the many small libraries that use LibraryThing–community centers, classrooms, museums, churches, synagogues, ashrams, health centers, masonic temples, etc. We've got a list of some our favorites.
Simple but Strong
Although simple to use, "Lending" was designed to be powerful enough for small libraries. Rather than just a field for a name, it's a full system, with:
Who checked something out and when
Due dates and "overdue" status
"On hold," "missing" an custom statuses
Summary information by transaction, status and patron
Control over what status information visitors see
Here's a video I made explaining it:
If you don't want to watch the video, or want more information, here it is in text.
Come talk to us about it here on Talk.
Where can I find it?
Members who haven't changed their catalog display styles will find the "Lending" column on style "B." To add it to a style, go to "Settings." (This used to be just a "cog" graphic next to the styles.)
You can find Lending summary information as a mode, together with tags, authors, etc.
Here's how it looks in the catalog. Double-click to add or change a book's lending status. Although there are a lot of fields, everything is optional. If you just want to track in/out, with no names or dates or due-dates, that's fine:

Here's what lending looks like on book pages–a little "book-pocket" icon (
) to edit lending status, and, if the book has a status, an area for showing it.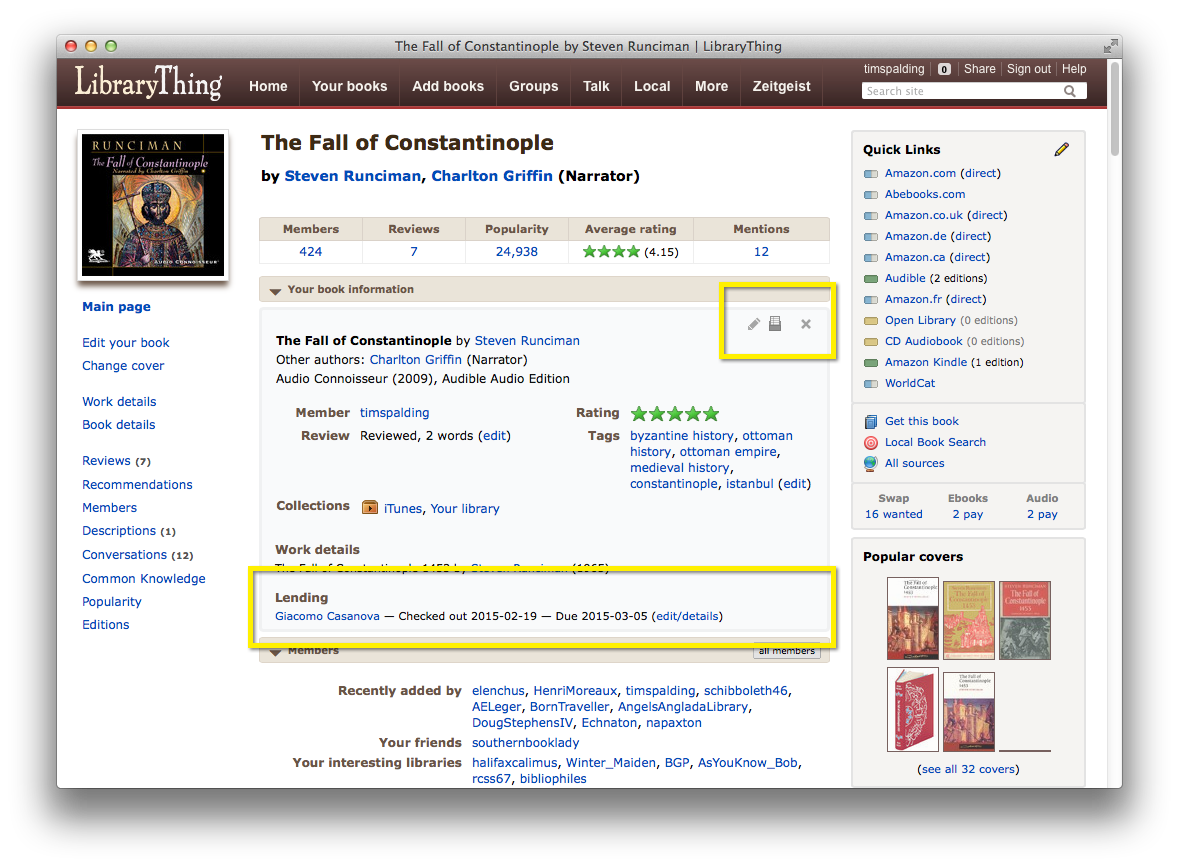 Here's what it looks to add a status:

Selecting the "Lending" menu within the catalog (
) shows you summary and transaction information.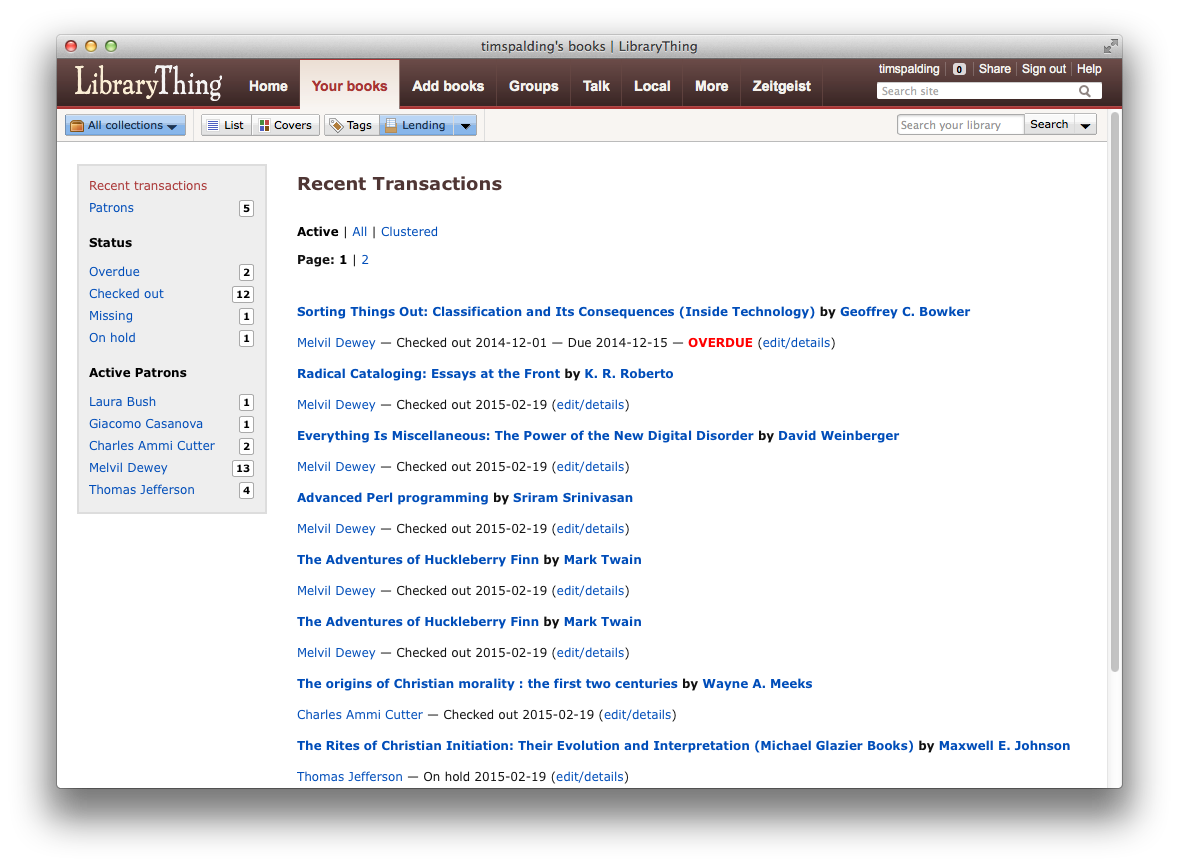 There are a lot of options here:

There's also a "Lending Summary" section for your home page, available under Home > Books:


Thanks. Come talk to us about it here on Talk.
PS: This was a joint effort between myself and Ammar, who did great work, with some help from Chris Holland and others.
Labels: libraries, new feature, new features, small libraries